Site Contents
The quality was very good. The audience was happy with the show. I would tell anyone to get the show. Price was great. I like the way you move around the room to get everyone in the act.
Bill Downs
Very organized, professional and prompt. Good level of humor also. We, as well as our guests enjoyed it and we were entertained.
Nichole Shepherd
One of the best offerings for events involving families and anyone looking for fun! Very personable and approachable. Involves the audience well. Absolutely perfect. Thanks for everything!
Omniplex Science Museum
Very good quality. I heard a lot of good feedback from our guests. They really enjoyed Michael's pre-dinner show when he showed some tricks to our younger guests.
Liberty Federal Savings Bank
Personable, professional. Varied the rhythm of the show. Related well to the audience. Amazing, but very friendly. Quite entertaining!
T.J. Lundeen
Book the Professional That Professionals Book
When Professional Quality Matters. We know the importance of company image. What we've done for our valued corporate clients, we can do for you.
Corporate: HBO ~ Firelake Grand Casino ~ Grand Central Marketing ~ Treasure Lake Resorts ~ Omniplex ~ Lennox Corporation ~ Kerr-McGee Corporation ~ Carlisle Corporation ~ Gulfport Energy Corporation ~ Armstrong World Industries ~ Walmart ~ Macy's Department Stores ~ Media Star Promotions ~ Eagle Marketing ~ Ronald McDonald House ~ Dubois Regional Medical Center ~ OKC Veteran's Hospital ~ Integris Canadian Valley Regional Hospital ~ Heritage Park Medical Center ~ Frontline Home Health Inc. ~ Accord Human Services ~ Advanced Academics ~ Clay Crossing Foundation ~ Centennial Contractors Enterprises, Inc. ~ Danny Wright Dozer & Pipeline, Inc. ~ Oklahoma Farm Bureau Insurance Group ~ PL Studios ~ New West Group ~ Country Crossing ~ Yukon Community Center ~ Fun Zone ~ Bethany Magazine ~ Liberty Federal Savings Bank ~ First Capital Bank ~ BancFirst ~ Crafts Etcetera ~ Kiwash Electric Co-Op ~ Eastern Tribes of Oklahoma ~ Coleman Theater Beautiful ~ Deaconess Pregnancy & Adoption Services ~ Womack Investment Advisors ~ Enchanted Industries LLC ~ Oklahoma Paint & Coverings Association ~ Knutson Irrigation Design LLC ~ Oklahoma City Zoo ~ ChromAlloy ~ Chickasaw Nation ~ Standard Testing ~ Oklahoma Safety Management ~ The Singing Station ~ Claims Management Resources ~ Children's Hospital ~ Real Time HR ~ CCA Davis ~ Cindy Nickel Aesthetics ~ Cox Comminications ~ Woodward County Conservation District ~ All American Fund Raising ~ Watonga Cheese Festival ~ Cargill Animal Nutritian ~ Chesapeake Energy ~ Legacy Elite Cheer Squad ~ Pi Beta Sorority OU ~ NU Discovery Youth & Family Services ~ Norman Parks & Recreation ~ APS Healthcare ~ Water Garden Society of Oklahoma ~ Oklahoma Department of Human Services (DHS) ~ Duncan Regional Hospital Auxiliary ~ XTO Energy ~ Edward Jones ~ American Fidelity Assurance Company ~ Oklahoma Association of School Business Officials ~ Cameron International ~ Birthday Blessings of Oklahoma ~ Western Farmers Electric Cooperative ~ Novo Oil & Gas ~ Easter Seals Oklahoma
When impressions count... we live up to your image!
And the Beat Goes On
Day Care: OPUBCO ~ New Horizons Day Care ~ Kids Ink ~ Child Care Network A+ Learning Center ~ Creative Kids Learning Center ~ Tuttle Learning Center ~ La Petite Academy
Colleges: Southern Nazarene University ~ University of Central Oklahoma ~ Oklahoma City Community College ~ Oklahoma Christian Academy ~ University of Oklahoma
Libraries: Sapulpa Library ~ Haynie Library ~ McLoud Library ~ Tecumseh Library ~ Mustang Library ~ Piedmont Library ~ Ridgway Library ~ Odon Library ~ Beaver Library ~ Holis Library ~ Altus Library ~ Okeene Library ~ Watonga Library ~ Snyder School Library ~ Seminole Public Library ~ Poteau Library ~ Kingfisher Memorial Library ~ Pauls Valley Library ~ Anadarko Library
Membership Groups: Boy Scouts of America ~ Girl Scouts of America ~ Windmill Poet's Society ~ The Greens Country Club ~ Poetry Society of Oklahoma ~ Chickasha Rotary Club ~ American Mensa
Religious Groups: Metropolitan Baptist Church ~ Temple B'Nai Israel ~ Olivet Baptist Church ~ OKC First Church of the Nazarene ~ Davis First United Methodist ~ Bethany First Church of the Nazarene ~ God's Loving Hands ~ St. John's Episcopal Church ~ OKC Church of the Harvest ~ Angel Tree Ministries ~ Putnum City United Methodist Church ~ Friendship PH Church ~ St. Andrews Catholic Church ~ Antioch Christian Church ~ Harmony Church ~ One Church of Moore ~ First Baptist Church of Krebs ~ Ridgway Church of the Nazarene ~ Wagoner United Pentecostal Church ~ Sixth Street Christian Church
Restaurants: Pancho's Mexican Restaurant ~ Mardi Gras Restaurant & Club ~ TGI Friday's ~ Abuello's ~ Shorty Small's ~ IHOP ~ Chick-fil-A
Retirement Groups: Elk Haven Nursing Home ~ Williams Memorial Nursing Home ~ Retired Volunteer Senior Program (RSVP) ~ Senior Friends of OK ~ Saint Ann Retirement Center ~ Epworth Villa ~ Concordia Life Care Community ~ Legend Senior Living ~ Spanish Cove Life-Care Retirement ~ Southern Plaza Retirement ~ Heritage Assisted Living ~ Fountain Brook Retirement Community ~ Wellington Park Retirement Center ~ Grace Living Center ~ The Cedars Retirement Community ~ Sterling House of Stillwater
Schools: Elgin Public Schools ~ Mustang Elementary ~ Hawthorne Elementary ~ Binger/Oney Schools ~ Sooner Elementary ~ Duncan Middle ~ Hammon Schools ~ Stuart Schools ~ Morrison High ~ St. James Catholic ~ Lookeba-Sicles High ~ Renaissance ~ Washington Elementary ~ Ridgecrest Elementary ~ John Glenn Elementary ~ Bishop McGuinnes High School ~ Eastlake Elemnntary ~ Coronodo Heights Elementary ~ Ridgway Elementary ~ Positive Tomorrows
~ Etc., Etc. and a gazillion more etceteras.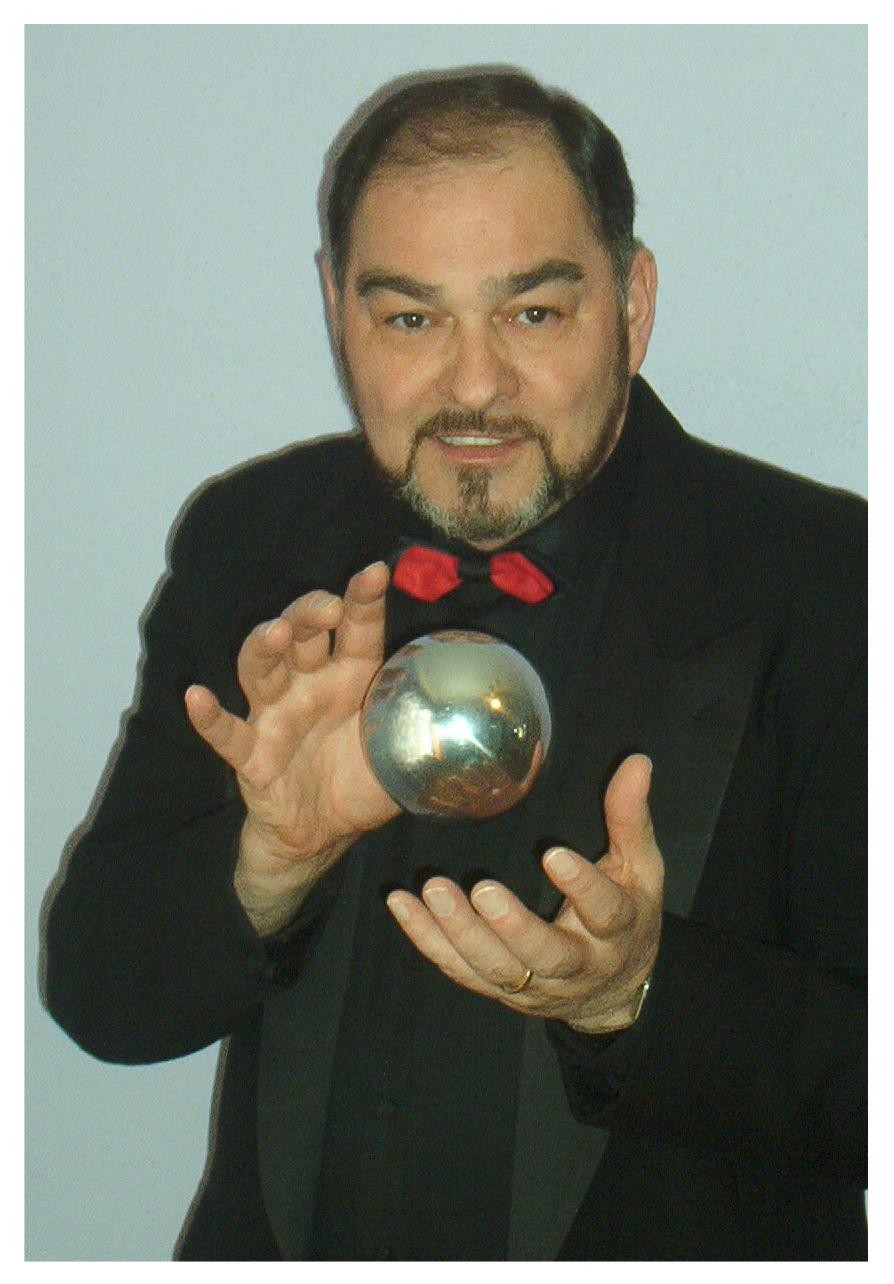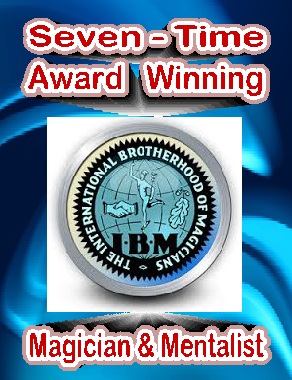 He entertained the kids as well as the adults. Had lots of interaction with the children. I thought he was great. The kids thought he was funny. Very good at what he does. Great personality.
Sandy Gore
The show was entertaining and interactive. He was clean in his performance, fun, engaging and comical. Overall, a wonderful job!
Diedre McCool
Mission Statement
---
100% Client Focused
100% Family Friendly
100% Guaranteed
read more