Great, fantastic. Very personable. Wonderful tricks.
(Saint Ann Retirement)
Very good show! Everyone had a great time! (Armstrong World Industries)
Entertaining and fun! Charismatic.
(Sandy Mills - Angel Tree)
Show was great. Very professional - Funny. (Legend Senior Living)
Charming & fun. A natural! Great at incorporating the audience.
(Lynne Benkendorf - Eagle Marketing)
Very friendly and sincere. Punctual and, of course, satisfied audience. Good personality. (Julu Hoq)
We loved it! Very likeable. Great tricks. I highly recommend Michael.
(Helen Gaudin)
Awesome - have already told several friends! Excellent. It was terrific and priced right!! (Renee Southerland)
Professional quality. Excellent value. Very Entertaining. Captivated both kids and adults. Excellent magician!
(Tracey Ortiz)
Michael's magic is awesome and very pleasant. I would recommend him to all I know. He has a great personality and he is truly amazing. Don't change a thing. (God's Loving Hands)
Excellent quality with a responsive audience expressing total enjoyment. Exceptional communication skills. Was able to integrate situations and work into the act. Wonderful.
(Piedmont Library)
Awesome! The kids and adults loved it! A+++ You were the hit of the party. Mason can't stop talking about you. We will see you next birthday.
(Jennifer Godfrey)
Excellent quality. All the family and friends enjoyed it more than any other entertainment we have ever had in the past. Pleasing personality and great ability. Everything was great for us. (Karen Garner)
A great show. Very happy. Very entertaining and looked good. Loved the show. (Robin Burch)
Satisfied Clients Say It Best!
You have got to have Michael at your next event! He is great!! How did he do that? Professional yet personable. Talented yet humble. The best magician I have ever seen. (Vivian Stewart -
Windmill Poet's Group
)
Very professional. Audience was a wide mix of age. Everyone thoroughly enjoyed the show. Would recommend him to anyone! Very talented. Keeps audience interested throughout the show. His selection of tricks was perfect. Perfect "10." (
Piedmont Library
)
The show was very entertaining with a good variety and a very good rapport with the audience. All of the comments I heard were very complimentary. Michael was very personal with the audience and kept them in suspense as the magic was being done. (
Kerr-McGee Corporation
)
Thank you so much for helping make our Angel Tree party a success!! You are loved and appreciated! (Sandy Mills -
Angel Tree
)
I think the show is an excellent value. Big show in a small package. Michael's skill as a magician is top shelf. Highly recommend for large or small crowds. His personality and comedy style add a touch of class to the performance. The tricks & illusions are well planned and offer a large amount of magic in a small package. Excellent show! (Mike Helzer -
Elgin Public Schools
)
The quality was truly amazing. The value couldn't be beat, even with a magic stick. The satisfaction was pure enjoyment. Your ability is fascinating, your style extremely professional, your personality delightful and engaging. The comedy was very witty and your tricks amazing.
(Jaque Loch - Southern Nazarene University)
The show was enjoyed by young and not so young. Show is great for all types of audiences. Great personality. Kept audience in suspense.
(Jim Hazeldine - Saint John's Episcopal Church)
We were extremely happy with his show & felt it was worth every penny. I will hire him for upcoming events when my budget allows. Everyone at our party enjoyed his show. Very professional with warm personality. Very good tricks that I'm still trying to figure out. Very entertaining. (
Centennial Contractors
)
The quality was very good. The audience was happy with the show. I would tell anyone to get the show. It could be done for kids or us grown kids. Price was great. Very good. I like the way you move around the room to get everyone in the act. That way you keep everyone with you.
(Bill Downs - Oklahoma Farm Bureau Insurance)
One of the best offerings for events involving families and anyone looking for fun! Very personable and approachable. Involves the audience well. Absolutely perfect. Thanks for everything! (Sherry Marshall -
Omniplex Science Museum
)
Very good quality. I heard a lot of good feedback from our guests. They really enjoyed Michael's pre-dinner show when he showed some tricks to our younger guests. (
Liberty Federal Savings Bank
)
Smooth. Fast moving. Many unexpected surprises within an informal and audience-friendly environment. Personable, professional. Varied the rhythm of the show. Related well to the audience. Amazing, but very friendly. Quite entertaining! (TJ Lundeen -
Central OK Mensa
)
Well rehearsed. Excellent execution. Good audience involvement. Friendly, entertaining, enthusiastic. (Warr Acres
United Methodist Church
)
The show was entertaining and interactive. He did a great job holding the attention of the children, was age appropriate without losing the interest of the adults. He was clean in his performance, fun, engaging and comical. Overall, a wonderful job! (Diedre McCool -
Deaconess Pregnancy & Adoption Services
)
WOW The exact meaning of "time flies by when you're having fun." Well rounded. Very personable, entertaining, well worth the cost to value ratio!!
(Susan Gee - Spanish Cove Retirement)
Very entertaining & mystifying. The tricks were very good! Your personality was pleasant and entertaining. (Denise Duffle -
BancFirst
)
Very good, high quality. Excellent value for the money paid. Spellbinding for the age group performed to. He has a teacher's ability to hold the audience's attention - even during the preparation. Has new material - not the same old tricks kids might have seen done before.
(Corky Huffine - St. James Catholic School)
He was great. His performance was entertaining and interesting. Had never seen that approach used before, so trying to figure out how he was able to pull it off. I was really quite impressed with him. I think he did an excellent job. . Really liked it when he told Bill that he would only show him half the trick. So it was nice to see him showing and willing to teach at the same time. Very cool stuff. He was very friendly to everyone and I thought he did a good job of going around to several different groups. All positive reviews! Thank you again for your prompt and professional style. (Amber Walters -
Claims Management Resources
)
He was an enjoyable entertainer, and a great magician on top of that! Well worth it. Michael was able to appeal to the young and old, alike. I loved how he engaged the audience in the show.
(Noreen Valadez - St. Andrew Catholic Church)
A high-quality, entertaining show. Michael is personable and provides a performance with pizazz. He is very professional and the tricks were well executed. (Pauli Loeffler -
Temple B'Nai Israel
)
Michael is a gentleman with amazing magic abilities that will entertain an audience of any age. Never boring, always a high interest for the audience. As one member of the audience said - "WOW." Creditability & style. A pleasure to have him perform at Ronald McDonald House. Come more often.
(Mary Lou Cozzens - Ronald McDonald House)
Very entertaining. Very kind, sincere, professional. His heart was in it. I thought you were great. (Shane Gouldi -
Bethany First Church of the Nazarene
)
Excellent and very creative. Strong performer. Very relaxed and audience oriented! Entertaining! (Valerie Shain -
The Singing Station
)
PLUS... more on file!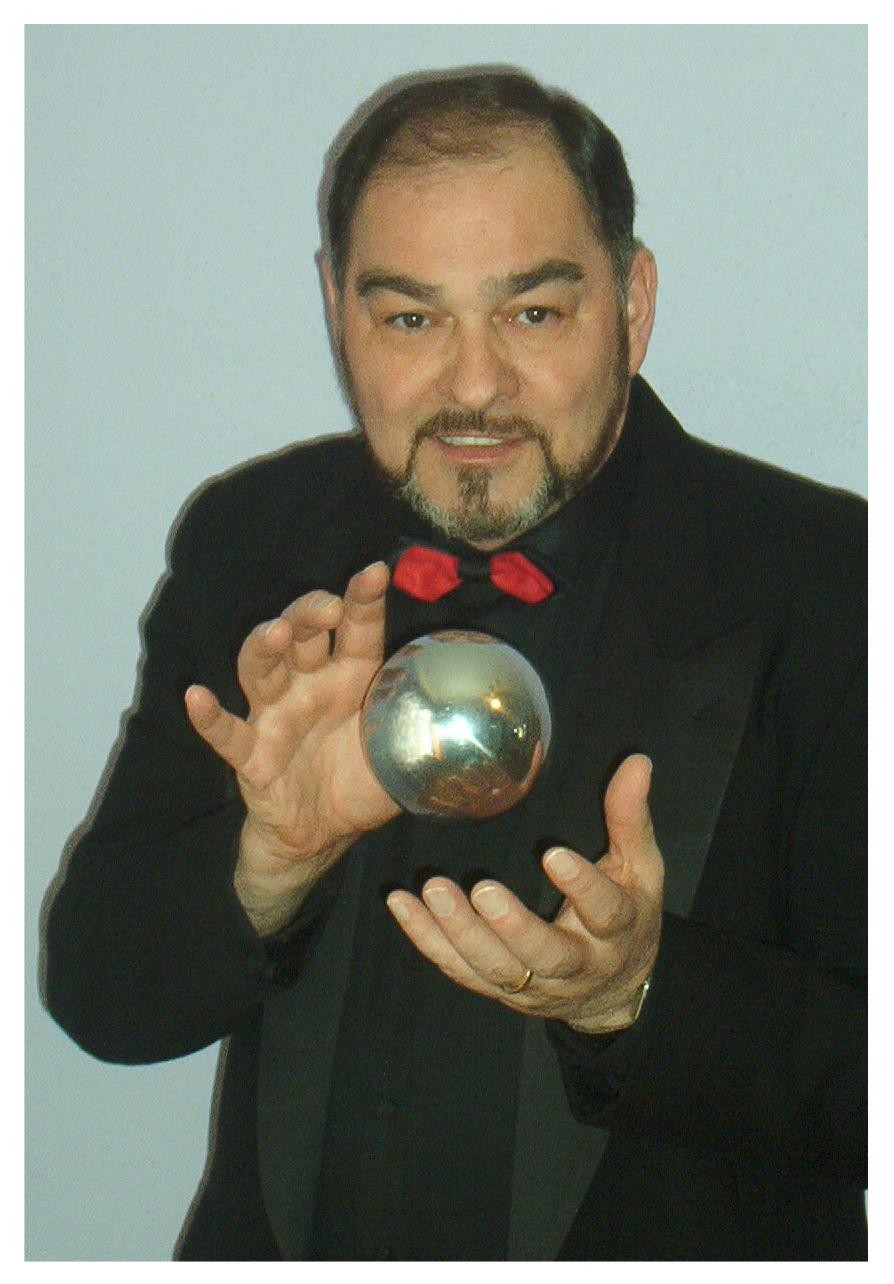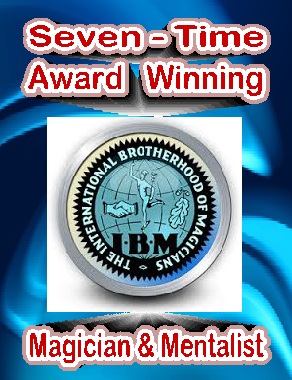 Everyone at our party was entertained! I wouldn't change a thing.
(Gaytha Kreyborg)
Well rehearsed with seamless transitions from trick to trick.
(Rena Hutton)
Great entertainer. (Melissa Miles)
You are the "talk of the town" of Piedmont for your spectacular, warm performance at the library April sixth. (Vivian Stewart)
Good. Wow! Fun. We were very satisfied. (David & Lisa Frank)
It was a great show.
(Danny Wright Dozer & Pipeline, Inc.)
Very entertaining! Great fun.
(Cindy Parks - Duncan Middle School)
Wal-Mart participants liked the magic. Very gifted. (Fun Zone)
Entertaining. Great job. Love it! Very Professional. (Paula Wilson)
Great job. Amazing… what Michael can do with a rope. Entertaining.
(Bethany Magazine)
Entertaining. Keeps you guessing. Mind Boggling.
(Heritage Park Medical Center)
Magical! Great and entertaining. It was great for my party, with the limited space. (Kerrie Winchester)
Excellent & engaging. Wonderful. Everyone wanted more!
(Diane Jackson)
Mission Statement
---
100% Client Focused
100% Family Friendly
100% Guaranteed
read more